INTERACT WITH CONTACTS
A Contact list is more than a list of people. It includes a listing of all the interactions with that person, group or organization. You can see all the meetings, tasks, documents, pictures, notes, and messages that occurred with the contact. Initiate new interactions with that contact, view the social links and control the interaction levels. In addition, the system keeps the contact information current; including address changes, title changes or even bio changes. Manage people and orgnaizations you interact with like never before.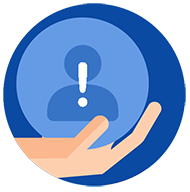 Share & Interact with anyone.